The Evolution Cruncher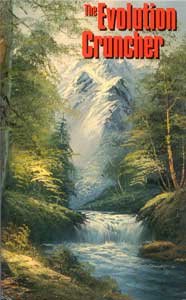 Creationist Research Societies

1 - Creationist Organizations in the United States—Here is where to find them

2 - Creationist Organizations outside the United States—There are also many in other countries

Creation Evidence Museum PO Box 309 Glen Rose, TX 76043 www.creationevidence.org 254-897-3200

Floyd Jones Ministries Box 130220 Woodlands, Texas 77393-0220
STATE Alabama
GROUP NAME Apologetics Press
CONTACT NAME Dr. Bert Thompson
ADDRESS 230 Landmark Dr.
Montgomery Alabama 36117-2752

STATE Alaska
GROUP NAME Creation Science Committee
CONTACT NAME
ADDRESS 1616 College Rd.
Fairbanks Alaska 99709

STATE Arizona
GROUP NAME Arizona Origins Science Assoc. (AOSA)
CONTACT NAME Mr. Dale Langmade
ADDRESS P.O. Box 6952
Mesa Arizona 85216-6952

STATE Arizona
GROUP NAME Center for Scientific Creation
CONTACT NAME
ADDRESS 5612 N. 20th Place
Phoenix Arizona 85016

STATE Arizona
GROUP NAME Creation Education, Inc.
CONTACT NAME
ADDRESS P.O. Box 40133
Mesa Arizona 85274

STATE Arizona
GROUP NAME Eden Communications / Films for Christ
CONTACT NAME Mr. Paul S. Taylor
ADDRESS 1832 S. Macdonald Ste 101
Mesa Arizona 85210
PHONE 480-668-8200
FAX 480-668-6777
E-MAIL mail@eden.org
WEB ADDRESS www.ChristianAnswers.net

STATE Arizona
GROUP NAME Origins Research Society~The
CONTACT NAME
ADDRESS 7756 East Mariposa Dr.
Scottsdale Arizona 85251
STATE Arizona
GROUP NAME Van Andel Creation Research Center
CONTACT NAME Dr. John R. Meyer
ADDRESS Creation Research Society
6801 N. Highway 89
Chino Valley Arizona 86323-9186
PHONE 520-636-1153
FAX 520-636-1153
E-MAIL CRSvarc@primenet.com
WEB ADDRESS www.creationresearch.org/vacrc.html

STATE Arkansas
GROUP NAME Master Books
CONTACT NAME
ADDRESS P.O. Box 727
Green Forest Arkansas 72638-0727
PHONE 800-999-3777

STATE California
GROUP NAME Bible-Science Assn., San Fernando Valley
CONTACT NAME Mr. Mark Armitage
ADDRESS Chapter (Los Angeles)
19635 Green Mountain Dr.
Newhall, CA 91321-2147
PHONE 661-298-3685
FAX 805-499-9475
E-MAIL bwana@creationsafaris.com
WEBSITE http://creationsafaris.com

STATE California
GROUP NAME Bible-Science Association
CONTACT NAME
ADDRESS 7663 Wentworth Ave.
Tujunga California 91042-1636

STATE California
GROUP NAME Center for Creation Studies
CONTACT NAME
ADDRESS 22769-B Palm Ave.
Grand Terrace California 92313

STATE California
GROUP NAME Creation Conference Committee
CONTACT NAME
ADDRESS 2541 Borica Way
Sacramento California 95821

STATE California
GROUP NAME Creation Research of the North Coast
CONTACT NAME Mr. Bill Odonnell, Sr.
ADDRESS P.O. Box 771
Bayside California 95524-0771
PHONE 707-442-4117
FAX 707-442-8370
E-MAIL crnc@creationnews.org
WEB ADDRESS www.creationnews.org
STATE California
GROUP NAME Creation Resource Foundation
CONTACT NAME Mr. Dennis R. Petersen
ADDRESS P.O. Box 570
El Dorado California 95623
PHONE (530) 626-4447
E-MAIL info@awesomeworks.com
WEB ADDRESS http://www.awesomeworks.com

STATE California
GROUP NAME Creation Safaris
CONTACT NAME Mr. David F. Coppedge
ADDRESS 19635 Green Mountain Dr.
Newhall California 91321-2147
PHONE 661-298-3685
E-MAIL bwana@creationsafaris.com
WEBSITE http://creationsafaris.com

STATE California
GROUP NAME Creation Science Assoc. of Orange County
CONTACT NAME Mr. Everett W. Purcell
ADDRESS P.O. Box 4325
Irvine California 92716
PHONE 714-838-1498

STATE California
GROUP NAME Creation Science Research Center
CONTACT NAME
ADDRESS P.O. Box 421007
San Diego California 92142-1007

STATE California
GROUP NAME Geology Education Materials
CONTACT NAME Dr. Steven A. Austin
ADDRESS P.O. Box 712679
El Cajon California 92072-2679

STATE California
GROUP NAME Geoscience Research Inst.
CONTACT NAME
ADDRESS Loma Linda University
Loma Linda California 92350

STATE California
GROUP NAME Institute for Creation Research
CONTACT NAME Dr. John D. Morris
ADDRESS P.O. Box 2667
El Cajon California 92021
PHONE 619-448-0900
FAX 619-448-3469
WEB ADDRESS www.icr.org

STATE California
GROUP NAME Master Plan Productions
CONTACT NAME Mr. David F. Coppedge
ADDRESS 19635 Green Mountain Dr.
Newhall California 91321-2147
PHONE 661-298-3685
E-MAIL bwana@creationsafaris.com
WEBSITE http://creationsafaris.com

STATE California
GROUP NAME Silicon Valley Bible Science Assoc.
CONTACT NAME
ADDRESS 13445 Harper Dr.
Saratoga California 95070

STATE California
GROUP NAME South Bay Creation Science Assoc.
CONTACT NAME Mr. Jon Covey
ADDRESS 22322 Harbor Ridge Lane, #2
Torrance California 90502

STATE Colorado
GROUP NAME Alpha Omega Institute
CONTACT NAME
ADDRESS P.O. Box 4343
Grand Junction Colorado 81502
PHONE 970-523-9943

STATE Connecticut
GROUP NAME First Days Ministries
CONTACT NAME Mr. George Berntsen
ADDRESS 1017 Howe Ave Shelton Connecticut 06484
PHONE 203-924-9395
E-MAIL george@firstdays.org
WEB ADDRESS www.firstdays.org
STATE Florida
GROUP NAME: Revealing Evidence of Creation
CONTACT NAME: Catie Frates
Revealing Evidence of Creation
PO BOX 990157
Naples, FL 34116

STATE Florida
GROUP NAME Citizens for Scientific Integrity
CONTACT NAME
ADDRESS 5620 NE 22nd Ave.
Fort Lauderdale Florida 33308

STATE Florida
GROUP NAME Creation Education Ministries
CONTACT NAME
ADDRESS 10233 114th Terrace
Largo Florida 33773-2347

STATE Florida
GROUP NAME Creation Education Resources, Inc.
CONTACT NAME Mr. Richard Overman
ADDRESS P.O. Box 1853
Orange Park Florida 32067-1853
PHONE 904-269-9007
FAX 904-269-9007

STATE Florida
GROUP NAME Creation Science Evangelism
CONTACT NAME Dr. Kent Hovind
ADDRESS c/o 29 Cummings Road
Pensacola Florida 32503
PHONE 850-479-3466
FAX 850-479-8562
WEB ADDRESS www.drdino.com

STATE Florida
GROUP NAME Creation Worldview Ministries
CONTACT NAME Dr. Grady McMurtry
ADDRESS 4698 Hall Rd.
Orlando Florida 32817-1202
PHONE 407-678-8234

STATE Florida
GROUP NAME Puerto Rico Creation Society
CONTACT NAME Cristobal Rivero
ADDRESS 10640 Washington St., Apt. 101
Pembroke Pines Florida 33025-3572
STATE Illinois
GROUP NAME Creation Concepts
CONTACT NAME
ADDRESS 8709 South Fairfield
Evergreen Park Illinois 60642

STATE Illinois
GROUP NAME Creation Science Assoc. of Central Illinois
CONTACT NAME
ADDRESS 805 Breen Dr.
Champaign Illinois 61820-7029
PHONE 217-359-6829
E-MAIL csa@prairienet.org

STATE:Illinois

GROUP NAME: Midwest Creation Fellowship

PHONE: 847-244-4373

PO Box 952, Wheaton, IL 60189

Walter I. Sivertsen, President

WEBSITE: www.midwestcreationfellowship.org
STATE Iowa
GROUP NAME Chronology History Research Inst.
CONTACT NAME
ADDRESS P.O. Box 1177
Spencer Iowa 51301-1107

STATE Iowa
GROUP NAME Iowa Coalition for Education Freedom
CONTACT NAME
ADDRESS 3701 E. 38th Street Court
Des Moines Iowa 50317

STATE Kansas
GROUP NAME Creation Resource Library
CONTACT NAME
ADDRESS 1429 Holyoke
Wichita Kansas 67208

STATE Kentucky
GROUP NAME Answers in Genesis/Creation Science Ministries
CONTACT NAME
ADDRESS P.O. Box 6330
Florence Kentucky 41022-6330
PHONE 859-727-2222
FAX 859-727-6578
WEB ADDRESS www.ChristianAnswers.net

STATE Louisiana
GROUP NAME Origins Research and Information Service
CONTACT NAME
ADDRESS 137 Oak Crest Dr.
Lafayette Louisiana 70503

STATE Maryland
GROUP NAME Citizens for Better Science in Education
CONTACT NAME
ADDRESS 2721 Merrick Way
Abingdon Maryland 21009

STATE Massachusetts
GROUP NAME Bible Proof Ministries
CONTACT NAME Mr. Stephen Ceasar
ADDRESS P.O. Box 381914
Cambridge Massachusetts 02238-1914

STATE Michigan
GROUP NAME Creation Science Association
CONTACT NAME
ADDRESS 18346 Beverly Rd.
Beverly Hills Michigan 48025

STATE Minnesota
GROUP NAME Creation Moments, Inc.
CONTACT NAME Mr. Ian T. Taylor
ADDRESS 26219 Fremont Dr.
P.O. Box 260
Zimmerman Minnesota 55398-0260
PHONE 800-442-4253

STATE Minnesota
GROUP NAME Southern Minn. Assoc. for Creation, Inc.
CONTACT NAME Mr. Bryce Gaudian
ADDRESS RR 3, Box 48
Hayward Minnesota 56043
PHONE 507-256-7211

STATE: Minnesota
GROUP NAME: Creation Science Seminars
Seminar: Worldviews And Violence Prevention
CONTACT NAME: Robert C. Frey
13150 Stewart Ave.
Norwood, MN 55368-9675
952-467-4474
FreySci@aol.com
www.CreationScienceSeminars.org


STATE Minnesota
GROUP NAME Twin Cities Creation Science Assoc.
CONTACT NAME Mr. Bob Helfinstine
ADDRESS 6300 Georgia Ave., N.
Brooklyn Park Minnesota 55428-2526
PHONE 612-421-8964
E-MAIL bobhelf@juno.com
WEB ADDRESS http://www.tccsa.tc

STATE Missouri
GROUP NAME Creation Connection
CONTACT NAME Mr. Matt Crews
ADDRESS 2078 The Woods Circle
Barnhart Missouri 63012
PHONE 314-464-3036

STATE Missouri
GROUP NAME Creation Research Society
CONTACT NAME Dr. Glen W. Wolfrom
ADDRESS P.O. Box 8263
Saint Joseph Missouri 64508-8263
PHONE 816-279-2312
FAX 816-279-2312
E-MAIL contact@creationresearch.org
WEB ADDRESS www.creationresearch.org

STATE Missouri
GROUP NAME Creation Science Association for Mid-America
CONTACT NAME Mr. Tom Willis
ADDRESS 22509 State Line Rd.
Cleveland Missouri 64734
PHONE 816-658-3610
FAX 816-658-3253
E-MAIL CSAHQ@juno.com

STATE Missouri
GROUP NAME Missouri Assoc. for Creation, Mid-MO Chapter
CONTACT NAME Mr. Jim Karnes
ADDRESS 1028 Queen Ann Drive
Columbia Missouri 65201
PHONE 573-442-4474

STATE Missouri
GROUP NAME Missouri Association for Creation
CONTACT NAME Mr. Neal Newland
ADDRESS P.O. Box 27609
St. Louis Missouri 63146-0609
PHONE 314-429-1956
E-MAIL mac@creation.org
WEB ADDRESS www.gennet.org

STATE Missouri
GROUP NAME Tri-County Assoc. for Creation
CONTACT NAME Mr. Warren McClure
ADDRESS 5983 Highway V
Union Missouri 63084
PHONE 314-583-3286
E-MAIL mcclure@mail.usmo.com

STATE Missouri
GROUP NAME Tri-County Assoc. for Creation
CONTACT NAME Mr. Warren McClure
ADDRESS 5983 Highway V
Union Missouri 63084
PHONE 314-583-3286
E-MAIL mcclure@mail.usmo.com

STATE Montanna
GROUP NAME Billings Creation Evangelism Committee
CONTACT NAME
ADDRESS 1702 Avenue F.
Billings Montanna 59102

STATE Montanna
GROUP NAME Missoula Creation Society
CONTACT NAME
ADDRESS 234 Barclay
Lolo Montanna 59847

STATE Nevada
GROUP NAME Vegas Valley Creation Research Fellowship
CONTACT NAME
ADDRESS 5908 Carmel Way
Las Vegas Nevada 89108

STATE New Jersey
GROUP NAME Bible-Science Center~The
CONTACT NAME
ADDRESS 360 Fairfield Rd.
Fairfield New Jersey 07006

STATE New Mexico
GROUP NAME Creation Science Fellowship of NM
CONTACT NAME Mr. Mark DeSpain
ADDRESS P.O. Box 10550
Albuquerque New Mexico 87184
PHONE 505-828-1205

STATE New York
GROUP NAME Catholic Creation Ministries
CONTACT NAME
ADDRESS P.O. Box 997
Jordan New York 13080

STATE New York
GROUP NAME Rochester Creation Science Assoc.
CONTACT NAME
ADDRESS 61 Thistledown Drive
Rochester New York 14617

STATE North Carolina
GROUP NAME Creation, Dinosaurs and the Flood (CDEF)
CONTACT NAME Mr. Charlie Liebert
ADDRESS 5 Great Castle Court
Greensboro North Carolina 27455
PHONE 910-288-7935
E-MAIL liebech1@ix.netcom.com

STATE North Carolina
GROUP NAME Triangle Association for Scientific Creation
CONTACT NAME Mr. Dan Reynolds
ADDRESS P.O. Box 12051
Research Triangle Park North Carolina 27709-2051
PHONE 919-406-9800
E-MAIL dwr51055@aol.com


STATE Ohio

GROUP NAME American Portrait Films

WEBSITE www.amport.com.

"The Best In Christian, Young Earth Creation videos. Over 30 Christian creation science videos and young earth creationism videos"

CONTACT Jacci Brady, 2950 Westway Dr. Suite 104 Brunswick, OH 44212 Phone: 330-220-6693 Fax: 330-220-6253

E-mail: roy@amport.com

STATE Ohio
GROUP NAME Association for Biblical Astronomy
CONTACT NAME
ADDRESS 4527 Wetzel Ave.
Cleveland Ohio 44109

STATE Ohio
GROUP NAME Central Ohio Creation Science Assoc
CONTACT NAME
ADDRESS 1007 Groveport Road
Canal Winchester Ohio 43110

STATE Ohio
GROUP NAME Creation Research Science Education Fdn., Inc.
CONTACT NAME
ADDRESS P.O. Box 292
Columbus Ohio 43216

STATE Ohio
GROUP NAME Northcoast Bible-Science Assoc.
CONTACT NAME
ADDRESS 581 East Ridgewood Dr.
Seven Hills Ohio 44131

STATE Ohio
GROUP NAME Ohio Valley Creation Education Association (OVCEA)
CONTACT NAME Mr. David L. Snyder
ADDRESS P.O. Box 625
Beverly Ohio 45715
PHONE 740-984-2504
E-MAIL Bbc@marietta.edu
WEB ADDRESS http://mcnet.marietta.edu/~Bbc/page80.html

STATE Ohio
GROUP NAME The ARK Foundation of Dayton, Inc.
CONTACT NAME Mr. Ronnie E. Cooper
ADDRESS P.O. Box 33071
Dayton Ohio 45433-0071
PHONE 937-256-2759
E-MAIL arkfoundation@arky.org
WEB ADDRESS www.arky.org

STATE Oklahoma
GROUP NAME Creation Truth Foundation
CONTACT NAME
ADDRESS P.O. Box 1435
Noble Oklahoma 73068
PHONE 405-872-9856

STATE Oklahoma
GROUP NAME Life Issues, Inc.
CONTACT NAME Mr. Stan Engle
ADDRESS Box 2222
Oklahoma City Oklahoma 73101
E-MAIL Zilethai@aol.com

STATE Oregon
GROUP NAME Design Science Association
CONTACT NAME Mr. Kevin R. Hogan
ADDRESS 12311 NE Glisan, Box 113
Portland Oregon 97230
PHONE 503-665-9563
E-MAIL krhogan@pmug.org

STATE Pennsylvania
GROUP NAME Associates for Biblical Research
CONTACT NAME Mr. Rick Lanser
ADDRESS 144 Chestnut Tree Rd.
Elverson Pennsylvania 19520
PHONE 610-286-5901
FAX 610-286-3014
E-MAIL abr@enter.net
WEB ADDRESS www.ChristianAnswers.net/abr/abrhome.html

STATE Pennsylvania
GROUP NAME Creation Science Fellowship, Inc.
CONTACT NAME Mr. Dennis E. Wert
ADDRESS Intern'l Conf. on Creation
P.O. Box 99303
Pittsburgh Pennsylvania 15233-4303
PHONE 412-341-4908
E-MAIL csf@trfn.clpgh.org

STATE Pennsylvania
GROUP NAME Creationist Fellowship
CONTACT NAME Mr. Glenn Harris
ADDRESS Calvary Baptist Church
Valley Forge Road
Lansdale Pennsylvania 19446
E-MAIL Fellowship@creationist.org
WEB ADDRESS http://www.creationist.org

STATE Pennsylvania
GROUP NAME Institute for Scientific & Biblical Research
CONTACT NAME Dr. William M. Curtis
ADDRESS 128 Round Hill Lane
Lancaster Pennsylvania 17603
PHONE 717-481-9828
E-MAIL isbr@redrose.net

STATE South Carolina
GROUP NAME Creation Health Foundation
CONTACT NAME
ADDRESS 19 Gallery Centre
Taylors South Carolina 29687

STATE Tennessee
GROUP NAME Creation Research USA
CONTACT NAME
ADDRESS P.O. Box 281
Hartsville Tennessee 37074
PHONE 615-374-3693
FAX 615-374-3045
E-MAIL creationresearch@juno.com

STATE Texas

San Antonio Bible Based Science Association of San Antonio, TX.

Website www.sabbsa.org has an email contact link as well as phone numbers. Our snail mail is: SABBSA P.O. Box 200721 San Antonio, Texas 78220-0721

STATE Texas
GROUP NAME Committee on Openness as a Principle of Science
CONTACT NAME
ADDRESS 2115 N. Kansas St.
El Paso Texas 79902

STATE Texas
GROUP NAME Creation Education Materials
CONTACT NAME Mr. Wayne Spencer
ADDRESS P.O. Box 182003
Arlington Texas 76096
PHONE 817-784-6549
E-MAIL w.spencer@attglobal.net
WEB ADDRESS http://pws.prserv.net/creation/creation.htm

STATE Texas
GROUP NAME Education Research Analysts
CONTACT NAME
ADDRESS P.O. Box 7518
Longview Texas 75602

STATE Texas
GROUP NAME Greater Houston Creation Assoc.
CONTACT NAME
ADDRESS c/o Genesis Graphic Design
P.O. Box 2854
Houston Texas 77252-2854

STATE Texas
GROUP NAME Metroplex Inst. of Origin Science
CONTACT NAME
ADDRESS P.O. Box 550953
Dallas Texas 75355

STATE Texas
GROUP NAME Texas Inst. for Creation Science
CONTACT NAME
ADDRESS P.O. Box 335
Ore City Texas 75683

STATE Utah
GROUP NAME Utah Back-to-Genesis Committee
CONTACT NAME
ADDRESS 4180 South 5900 West
Hooper Utah 84315

STATE Virginia
GROUP NAME Beraiah Education Ministries
CONTACT NAME
ADDRESS P.O. Box 3072
Winchester Virginia 22601

STATE Virginia
GROUP NAME Mountain View Bible Science Assoc.
CONTACT NAME
ADDRESS 101 Laurel Hill Dr.
Stephens City Virginia 22655

STATE Virginia
GROUP NAME Museum of Earth and Life History
CONTACT NAME
ADDRESS Liberty University, Box 20000
Lynchburg Virginia 24506

STATE Virginia
GROUP NAME Origin Science Association
CONTACT NAME Rick Homesly or Richard C. Homesly
ADDRESS PO Box 56401
Virginia Beach, Virginia 23456-9401
E-MAIL 1origin@cox.net PHONE: 757-334-1761

STATE Washington
GROUP NAME Creation Outreach
CONTACT NAME Mr. Ken Clark
ADDRESS West 4011 27th Ave.
Spokane Washington 99204
PHONE 509-768-1232
E-MAIL Ken@CreationOutreach.com
WEB ADDRESS CreationOutreach.com

STATE Washington
GROUP NAME Genesis Institute
CONTACT NAME Rev. Walter Lang
ADDRESS 740 - 128th Street
Seattle Washington 9816.2728
PHONE 206-244-3020

Institute of Creation Research (www.ICR.org) Seattle, WA

STATE Washington
GROUP NAME Mount St. Helens Creation Information Center
CONTACT NAME
ADDRESS 4749 Spirit Lake Highway
Silverlake Washington 98645
PHONE 360-274-5737
FAX 360-274-5737
E-MAIL LloydDoris@aol.com

STATE Washington
GROUP NAME Seattle Bible-Science Association
CONTACT NAME
ADDRESS P.O. Box 66507
Seattle Washington 98166

STATE West Virginia
GROUP NAME Kanawha Creation Science Group
CONTACT NAME Mr. Karl Priest
ADDRESS P.O. Box 9090
South Charleston West Virginia 25309
PHONE 304-766-6627
E-MAIL kcpreiest@aol.com

STATE Wisconsin
GROUP NAME Creation Education Association
CONTACT NAME
ADDRESS Route 1, Box 161
Pine River Wisconsin 54965
PHONE 414-987-5979

STATE Wisconsin
GROUP NAME Creation Report~The
CONTACT NAME
ADDRESS P.O. Box 558
Plover Wisconsin 54467

STATE Wisconsin
GROUP NAME Creation-Science Association
CONTACT NAME
ADDRESS 2825 Riva Ridge Circle
Cottage Grove Wisconsin 53527

STATE Wisconsin
GROUP NAME Creation-Science Society of Milwaukee
CONTACT NAME
ADDRESS 5800 S. Saint Andrews Dr.
New Berlin Wisconsin 53146-4832

STATE Wisconsin
GROUP NAME Lutheran Science Foundation
CONTACT NAME
ADDRESS 19545 102nd St.
Bristol Wisconsin 53104


COUNTRY AUSTRALIA
GROUP NAME Answers in Genesis Australia
CONTACT NAME
ADDRESS P.O. Box 6302
Acacia Ridge DC Queensland 4110
AUSTRALIA
PHONE (07) 273 7650

COUNTRY AUSTRALIA
GROUP NAME Creation Research Australia
CONTACT NAME
ADDRESS P.O. Box 260
Capalaba Queensland 4157
AUSTRALIA
PHONE 3206 4467
FAX 3206 0001
E-MAIL creatres@vicmar.com.au

COUNTRY AUSTRALIA
GROUP NAME Creation-Science Movement
CONTACT NAME
ADDRESS "Bethuel" 13 Beddows St.
Burwood Victoria 3125
AUSTRALIA

COUNTRY BELGIUM
GROUP NAME Creatioisten Belgie
CONTACT NAME
ADDRESS Meenselstraat 10
B 3461 Molenbeek
Weersbeek
BELGIUM

COUNTRY BOLIVIA
GROUP NAME El Otro Lado de la Ciencia
CONTACT NAME
ADDRESS Casilla 9864
La Paz
BOLIVIA

COUNTRY BOLIVIA
GROUP NAME Sociedad Ex Nihilo
CONTACT NAME
ADDRESS Casilla 7548
La Paz
BOLIVIA

COUNTRY BRAZIL
GROUP NAME Sociedade Criacionista Brasileira
CONTACT NAME Dr. Ruy Carlos de Camargo Vieira
ADDRESS Caixa Postal 08 743
70.312-970 - Brasilia DF
BRAZIL
E-MAIL:ruivieira@scb.org.br
WEB ADDRESS www.scb.org.br

COUNTRY BRAZIL
GROUP NAME Associacao Brasileira de Pesquisa da Criacao
CONTACT NAME
ADDRESS Braz. Assoc.for Creation Research
Caixa Postal 3115-CEP 30140-970
Belo Horizonte MG
BRAZIL
E-MAIL abpc@pobox.com
WEB ADDRESS www.impacto.org/abpc

COUNTRY BRAZIL
GROUP NAME Sociedade Origem e Destino
CONTACT NAME Pr. Fridolin Janzen
ADDRESS Caixa Postal 502
Campo Grande MS 79.002-970
BRAZIL
PHONE 67-721-4288
FAX 67-721-4288
E-MAIL fjanzen@gmx.net

COUNTRY CANADA
GROUP NAME Creation Science Assoc. of Alberta
CONTACT NAME
ADDRESS 5328 Calgary Trail South,
Suite 1136
Edmonton, Alberta
CANADA T6H-4H8
E-MAIL information@create.ab.ca
WEBADDRESS http://www.create.ab.ca

COUNTRY CANADA
GROUP NAME Creation Science Assoc. of BC
CONTACT NAME Mr. George Pearce
ADDRESS P.O. Box 39577 WRPO
White Rock British Columbia V4B 5L6
CANADA
PHONE 604-535-0019
E-MAIL info@creationbc.org

Web: www.creationbc.org

COUNTRY CANADA
GROUP NAME Creation Discovery Project
CONTACT NAME Prof. David M. Harris
ADDRESS 740 Kennedy Road, Unit 49
Scarborough Ontario M1K 2C5
CANADA
PHONE (416)738-7094
E-MAIL david@creation.on.ca
WEB ADDRESS http://www.creation.on.ca

COUNTRY CANADA
GROUP NAME Answers in Genesis Canada
CONTACT NAME
ADDRESS 5-420 Erb Street W, Suite 213
Waterloo Ontario N2L 6K6
CANADA
PHONE (519)570-0170
FAX (519)570-0950
E-MAIL canadianoffice@AnswersInGenesis.org

COUNTRY CANADA
GROUP NAME Creation Research Canada
CONTACT NAME
ADDRESS P.O. Box 35027
London Ontario N5W 5E3
CANADA
PHONE 519-451-0119
FAX 519-451-2825

COUNTRY CANADA


COUNTRY CANADA
GROUP NAME Creation Science of Saskatchewan Inc.
CONTACT NAME Garry Miller
ADDRESS P.O. Box 26 Kenaston Saskatchewan S0G 2N0 CANADA
E-MAIL gbmiller@sk.sympatico.ca
WEB ADDRESS www.creation-science.sk.ca

COUNTRY CANADA
GROUP NAME L'Association de Science Créationiste du Québec (ASCQ)
CONTACT NAME Laurence Tisdall
CSAQ (Quebec) - CP 63, Succ Youville, Montreal, Quebec H2V 2P2

(514) 728-0326 - email : ascq@colba.net

website: http://www.creationnisme.ca

COUNTRY DENMARK
GROUP NAME ORIGO
CONTACT NAME
ADDRESS Dvaergbakken 25
DK-2730 Herlev
DENMARK

COUNTRY ENGLAND
GROUP NAME Creation Research England
CONTACT NAME
ADDRESS P.O. Box 1
Ashton under Lyne
Lansc. 0L6 9WW
ENGLAND
PHONE (016)371-1877

COUNTRY GERMANY
GROUP NAME Lebendige Vorwelt
CONTACT NAME
ADDRESS Unterm Hagen 22
D-58119 Hagen
GERMANY

COUNTRY GERMANY
GROUP NAME Studiengemeinschaft Wort und Wissen
CONTACT NAME
ADDRESS Geschaeftsstelle
Sommerhalde 10
D-72270 Baiersbronn
GERMANY
PHONE (07442) 4472
FAX (07442) 50523
WEB ADDRESS www.wort-und-wissen.de/

COUNTRY HONG KONG
GROUP NAME Schools for Christ Foundation
CONTACT NAME
ADDRESS 5, Tong Yam St.
Tai Hang Tung Kowloon
HONG KONG

COUNTRY JAPAN
GROUP NAME Answers in Genesis Japan
CONTACT NAME
ADDRESS 1959, Ibaraki-Machi
Higashi-Ibaraki-Gun
Ibaraki-Ken 311-3156
JAPAN
PHONE (011) 81 29 292 9621

COUNTRY NEW ZEALAND
GROUP NAME Answers in Genesis New Zealand
CONTACT NAME
ADDRESS P.O. Box 39005
Auckland
NEW ZEALAND
PHONE (09) 537 4818

COUNTRY NEW ZEALAND
GROUP NAME Creation Research New Zealand
CONTACT NAME
ADDRESS c/- Churton Dist.
36 Enterprise St.
Birkenhead Auckland
NEW ZEALAND
PHONE (09)4181876

COUNTRY NIGERIA
GROUP NAME African Creation Science Foundation
CONTACT NAME
ADDRESS P.O. Box 2905
Mushin-Lagos
NIGERIA

COUNTRY PHILIPPINES
GROUP NAME Creation Science Society
CONTACT NAME
ADDRESS P.O. Box 222
Sta. Mesa
Manilla 1008
PHILIPPINES

COUNTRY POLAND
GROUP NAME Polish Creation Society
CONTACT NAME Mr. Mieczyslaw Pajewski
ADDRESS skr. poczt. 88
00-981 Warszawa 91
POLAND
PHONE +48-0-602-656132
FAX +48-22-6703752
E-MAIL poczta@creationism.org.pl
WEB ADDRESS www.creationism.org.pl

COUNTRY REPUBLIC OF SOUTH AFRICA
GROUP NAME Deus Dixit
CONTACT NAME
ADDRESS P.O. Box 13816
0129 Sinoville
REPUBLIC OF SOUTH AFRICA

COUNTRY RUSSIA
GROUP NAME Russian Creation Research Fellowship
CONTACT NAME
ADDRESS P.O. Box 83
Moscow 123290
RUSSIA

COUNTRY RUSSIA
GROUP NAME Moscow Creation Science Fellowship
CONTACT NAME
ADDRESS Menzhinski Str.
25-44 Moscow 129327
RUSSIA

COUNTRY SOUTH AFRICA
GROUP NAME Speak to the Earth Ministries
CONTACT NAME Mr. Gordon E. Davison
ADDRESS P.O. Box 266
Bergbron GT (Johannesburg) 1712
SOUTH AFRICA
PHONE [+2711]477-7385
E-MAIL gdavison@geoafrica.co.za

COUNTRY SOUTH AFRICA
GROUP NAME Creation Science Movement
CONTACT NAME Ms. S. Wood
ADDRESS
210 Kennedy Street
Kenilworth Johannesburg 2190
SOUTH AFRICA

COUNTRY SPAIN
GROUP NAME SEDIN - Servicio Evangelico
CONTACT NAME Mr. Santiago Escuian
ADDRESS Coordinadora Creacionista
P.O. Box 126
17244 Cassa de la Selva
SPAIN (Girona)
PHONE +34 72 47 07 80
E-MAIL canderson17@smail1.ocenf.org
WEB ADDRESS www.sedin.org

COUNTRY SWEDEN
GROUP NAME Association for Christian Belief
CONTACT NAME
ADDRESS Okome, Prastgard Pl. 4703
31060 Ullared Sweden
SWEDEN

COUNTRY SWEDEN
GROUP NAME Foreningen GENESIS - Vetenskap
CONTACT NAME Mr. Anders Gardeborn
ADDRESS Vetenskap, Ursprung och Skapelset
Krakas vag 56 S-723 55 Vasteras
SWEDEN
PHONE +46 21 22181
E-MAIL anders.gardeborn@mailbox.swipnet.se

COUNTRY SWITZERLAND
GROUP NAME Centre Biblique European
CONTACT NAME
ADDRESS Casa Postale 2386 En Chollet
CH 1418 Vuarrens
SWITZERLAND

COUNTRY THE NETHERLANDS
GROUP NAME Evangelische Hogeschool
CONTACT NAME
ADDRESS P.O. Box 957
NL-3800 AZ AMERSFOORT
THE NETHERLANDS

COUNTRY UKRAINE
GROUP NAME Christian Center for Science and Apologetics
CONTACT NAME Mr. Sergei L. Golovin
ADDRESS Gogolia 33-8
Simferopol Crimea 333000
UKRAINE
PHONE (0652) 51-00-17
E-MAIL golovin@creat.crimea.ua

COUNTRY UNITED KINGDOM
GROUP NAME Answers in Genesis United Kingdom
CONTACT NAME
ADDRESS P.O. Box 5262
Leicester LE2 3XU
UNITED KINGDOM
PHONE (116) 270 8400

COUNTRY UNITED KINGDOM
GROUP NAME Christians in Science
CONTACT NAME Mr. Bennet McInnes
ADDRESS 5 Knockard Place
Pitlochry, Perthshire PH16 5JF
UNITED KINGDOM
PHONE 01796 472615

COUNTRY UNITED KINGDOM
GROUP NAME Creation Resources Trust
CONTACT NAME
ADDRESS Mead Farm, Downhead
West Camel
YEOVIL Somerset BA22 7RQ
UNITED KINGDOM

COUNTRY UNITED KINGDOM
GROUP NAME Biblical Creation Society
CONTACT NAME
ADDRESS P.O. Box 22
Rugby Warwickshire CV22 7SY
UNITED KINGDOM

COUNTRY UNITED KINGDOM
GROUP NAME Creation Science for Catholics
CONTACT NAME
ADDRESS 19 Francis Ave., St. Albans
Herts
UNITED KINGDOM AL3 6BL

COUNTRY UNITED KINGDOM
GROUP NAME Creation News
CONTACT NAME
ADDRESS 3 Church Terrace Penylan
Cardiff Wales
UNITED KINGDOM CF2 5AW

COUNTRY UNITED KINGDOM
GROUP NAME Creation Science Movement
CONTACT NAME
ADDRESS 50 Brecon Ave Cosham
Portsmouth Hanta
UNITED KINGDOM PO6 2AW

COUNTRY UNITED KINGDOM
GROUP NAME Torbay Christian Creation Topics
CONTACT NAME
ADDRESS Lower Park 9, Courtland Rd.
Torquay Devon
UNITED KINGDOM TQ2 6JV

COUNTRY VENEZUELA
GROUP NAME Venezuelan Creationist Society
CONTACT NAME Mr. Javier I. Escobar F.
ADDRESS P.O. Box 47.797
Caracus 1064-A
VENEZUELA
PHONE 02-431 33 14
E-MAIL jescobar@strix.ciens.ucv.ve
Arizona
California
Ridgecrest: Science Against Evolution, P.O. Box 923, Ridgecrest, CA, 93556-0923. This group meets at 7:30 PM on the 4th Friday of every month, at the Kern County Library, in Ridgecrest, CA. They publish a monthly newsletter called Disclosure . Contact: R. David Pogge at do_while@ridgecrest.ca.us
San Fernando Valley: BIBLE-SCIENCE ASSOCIATION
Torrance: South Bay Creation Science Association ; This group meets at South Bay Baptist Church, 4655 Sharynne Lane in Torrance, California on the fourth Saturday of each month at 7:00 PM . Contact Ed or Phyllis Gee at (310)328-2845 or Robert Zuvich at (310)542-0136. The main address for the organization is: South Bay Creation Science Association, 22322 Harbor Ridge Lane #2, Torrance, CA 90502. The publish a newsletter called Creation In The Crossfire which carries technical articles on creation.
Florida
Fort Lauderdale: Creation Studies Institute ; Westminister Academy; 5620 N.E. 22nd Ave.; Ft. Lauderdale, FL 33308; Phone: (305)771-1652. Contact Tom DeRosa.
Orlando: Creation Worldview Ministries, contact: Grady McMurtry, 4698 Hall Road, Orlando, FL 32817-1202
Illinois
Wheaton: Midwest Creation Fellowship; PO Box 952; Wheaton, IL 60189. They usually meet on a trimester basis, including a yearly field trip.
Kansas
Louisiana
Maryland
Frederick: Frederick Creation Society. They meet on the 2nd Tuesday of every month at 7:30 at the Adventist School, 6437 Jefferson Pike. Contact: Dr. Bob Scovner at bob.scovner@juno.com

Michigan
Flushing: The Truth & Science Foundation (or alternate site ); Trinity Baptist Church ;4222 N. Elms Rd.; Flushing, Ml 48433. Phone: (810) 659-9451. Contact: David Bump .
Oscoda: Bible Science Association; 101 North Superior; Oscoda, MI 48750. Contact R. Nemtwig at (517)739-4643.
Minnesota
Missouri
Cleveland: Creation Science Association for Mid-America ; 22509 S. State Line Road; Cleveland, MO 64734; Contact Tom Willis at (816)658-3610.
Kansas City: Creation Science Association for Mid-America
St Louis: Missouri Association for Creation, Inc .; 405 N Sappington Road, 63122-4729; Voice: 314/821-1234 * Origins Talk BBS: 314/821-1078; Internet: mac@creation.org or wstumper@creation.org . This group has organized creationist Grand Canyon Backpacking trips.
New Jersey
Fairfield: The Bible Science Center; 360 Fairfield Road; Fairfield, NJ 07004-1934. Contact Mark Heijerman at (201)575-6466.
New Mexico
New York
Rochester: Rochester Creation Science Association ; 61 Thistledown Drive; Rochester, New York 14617. Call David Kipp at (716)544-3593.
North Carolina
Ohio
Beverly: Ohio Valley Creation Education Association (OVCEA) : OVCEA, P.O. Box 625, Beverly, OH 45715; Director David L. Snyder, e-mail: Bbc@marietta.edu , 740-984-2504 (daytime), 740-984-4845 (evening).These folks will speak locally, have regular meetings, sell books and videos, and publish a newsletter.
Canal Winchester: Central Ohio Creation Science Association ; 1007 Groveport Road; Canal Winchester, OH 43110. Contact Robert Garbe at (614)837-3097.
Columbus: Creation Research, Science Education Foundation , P. O. Box 292, Columbus, Ohio 43216. e-mail: crsef@iwaynet.net .
Dayton: The Ark Foundation , PO Box 33071, Dayton OH 45433-0071. "We are a Biblical Creation Science and History group [501(c)(3), non profit]. We believe in a fair hearing of the facts and have concluded the evidence for a young earth, 6-day creation, by an intelligent designer, is a viewpoint needing public attention."
Gahanna: The Young Earth Creation Club , P.O. Box 30123, Gahanna, OH 43230-0123; E-mail: Contact@Creationists.org ; Phone: (614) 470-2320.
Toledo: Scientific Educational Foundation of Toledo (c/o Christian Ministries Inc).; 4212 Onondaga Ave., OH 43611. Contact Dave Becker.
Oklahoma
Pennsylvania
Lancaster: ISBR - Institute for Scientific and Biblical Research - under the direction of Dr. William Curtis, MS, Th.D. Address: 128 Round Hill Lane, Lancaster PA 17603; phone: 717-481-9828, e-mail: ISBR@redrose.net . They are very supportive of homeschoolers in the area and conduct science classes and field trips to places as far away as Yellowstone and Mt St Helens. Creation Resource Center - at above address and telephone, is open from 9:00 AM to 8:00 PM daily, Mon.-Sat. / please CALL FIRST. Creation Forums - free and open to everyone with discussion and refreshments after the presentations. They meet on the 1st Thursday of each month at 7:30 PM at Calvary Church's Torrey Chapel, 1401 Esbenshade Road. Call 717-481-9828 for more information.
Pittsburg: Creation Science Fellowship ; P.O. Box 99303, Pittsburgh, PA 15233-4303. Call (412)341-4908. E-mail: csf@trfn.clpgh.org . This group sponsors the International Conference on Creationism (ICC) .
South Carolina
Taylors: Creation Health Foundation; 19 Gallery Centre; Taylors, SC 29687; Call (803)244-9020.
South Dakota
Tennessee
Hartsville: The Creation Education Society; Box 281; Hartsville, TN 37074. Phone: (615) 374 -3693, Fax: (615) 374-3045. E-mail: creatres@vicmar.com.au
Kingston: East Tennessee Creation Science Association , Shiloh Baptist Church, 4242 Decatur Highway, Kingston, TN; Contact by e-mail .
Memphis: Bible Science Association; 1255 Poplar Avenue; P.O. Box 3624; Memphis, TN 38173. Phone: (901)726-9171.
Nashville: Bible Science Association (BSAN); 2805 Glen Oaks Drive; Nashville, TN 37214. Contact F.T. Martin at (615)889-6629.
Texas
West Virginia
Wisconsin
Cottage Grove: Creation Science Association ; 2825 Riva Ridge Circle; Cottage Grove, WI 53527. Contact George Cooper at (608)839-4896.
Milwaukee: Creation-Science Society of Milwaukee ; 5334 N. 66th St.; Milwaukee, WI 53218. Call Roland Freeman at (414)461-4142.
Pine River: Creation Education Association; Rt.1, Box 161; Pine River, WI 54965; Call Eugene A. Sattler at (414)987-5979.
Washington
Other Countries
International Creationist Organizations Associated with AIG (scroll down that page)
Brazil
Associacao Brasileira de Pesquisa da Criacao (Brazilian Association for Creation Research). Write to Christiano P. da Silva Neto, ABPC - Caixa Postal 3115 - Belo Horizonte, MG., Brazil - CEP 30112-970, or send a E-Mail . Christiano has written a book titled Creation in the Bible and Science , availableonly in Portuguese, titled A Criacao - na Biblia e na ciencia , and has published Morris' Scientific Creationism in Portuguese.


British Columbia
Creation Science Association of British Columbia , Box 39577, White Rock PO, Surrey, BC, V4A 9P3. email: creation@planeteer.com
Canada
l'Association de Science Creationiste du Quebec (Creation Science Association of Quebec). Email : ascq@cam.org
Creation Science of Saskatchewan Inc., Box 26, Kenaston, SK, S0G 2N0
France
Germany
Hungary
CREATION RESEARCH Eastern Europe; Romulus & Helga Campan; 5731, Sarkadkeresztur, Dozsa Gy. u. 19; Hungary; e-mail: creation@elender.hu>creation@elender.hu ; mobile phone: +36 20 9161 575, phone & fax: +36 66 276 561
Hungarian Christian Scientific Society , contact: Szük, Bendegúz L.,M.Sc of Elect.Eng., ECL IE; TEMIC Telefunken microelectronic Hungary Ltd.;
Napmátka u.6.; H-1106 Budapest, Hungary; Tel: +36 1 4322 508 / 651; mobil: +36 30 346 7176; Fax: +36 1 2642 574

India
CROWN OUTREACH MINISTRIES, 44-98-1-A Prakash Nagar, KURNOOL 518 004 (A.P.) India, ESTD : 1979; Phone: (08518) 25637. Founder & Director : Rev. K. Vinod Kumar, B.A., B.Th.; Our Projects : Church Planting Preacher s Support Home for the destitute, disabled and aged, taking care of the widows and aged, Rehabilitation Center for Physically Handicapped, free medical aid to the destitute, disabled, widows, aged and poor, Bible Schools and Bible College Creation Ministry (glorifying our Creator, and exposing the lie of evolution)
Russia
South Africa
Creation Science Information Service (CSIS), P O Box 562066, Chatsworth 4030, Phone: 031- 4013157 (a.h)
Sweden
Switzerland
Association Création, Bible et Science ; Case Postale 4, CH 1001 Lausanne, Suisse
En Chollet, CH-1418 Vuarrens (Switzerland), Tél (0)21 - 887 7563, CCP : 10-24906-4(postal acct)
Creation Videos available from: TVP Tele-Video Production , Rochettes 3, 2016 Cortaillod, Switzerland, The telephone number is 032 842 22 55, fax is 032 842 35 58
Turkey
Access Research Network , PO Box 38069, Colorado Springs, CO 80937-8069, 719-633-1772. Publishers of Origins & Design , new peer-reviewed quarterly journal.
Alpha Omega Institute , PO Box 4343, Grand Junction, CO 81502-4343; phone: (970)523-9943 (tax exempt organization). AOI staff do exciting and informative programs for churches, schools, homeschoolers, community groups, clubs, camps, retreats, youth events, you name it! Seminars are given around the country. They publish Think and Believe , a bimonthly newsletter with creationist articles, seminar news, and more. For kids, they publish Kids Think and Believe Too! which has evidences for creation kids can easily grasp, puzzles, and more.
Amazon.com - secular on-line book store which carries many creationist books.
American Portrait Films, Creationist Videos - over 30 young earth videos.
Answers in Genesis ; P.O. Box 6330; Florence, Kentucky 41022, USA; Phone (800-778-3390), (606)647-2900, Fax (606)371-4448. Call (800)350-3232 for free extensive book/video/tape catalog.. Ken Ham heads this group dedicated to educating the church and defending the faith with regards to origins through seminars and books. The free newsletter of the group, Answers in Genesis , is published quarterly. They distribute Creation Ex Nihilo (ISSN 0819-1530), a beautifully illustrated quarterly creationist magazine great for families and scientists alike. For the more technically inclined, Creation Ex Nihilo Technical Journal is available. Call 800-350-3232 to inquire about the magazines. The also organize Creation Club International , an online resource for teens and parents of teens. Keep up with creation news with Answers in Genesis U.S. E-mail News! Download slides on creation free! Contact AIG by e-mail at mail@answersingenesis.org .
Apologetics Press , 230 Landmark, Montgomery, AL 36117-2752. Their phone number is (800)234-8558. These folks publish Discovery , a creationist children's magazine, and Reason and Revelation , a monthly journal of Christian evidences.
ARK Foundation - this group has a bookstore, publishes a newsletter, and has regular meetings (about every two weeks) with teachings for children and adults at Bethany Church of Christ from prominent creation scientists. Contact by e-mail .
Bakerbooks -search for books by category such as "Science and the Faith"
Censored Science – Revealing Evidence of Creation , PO Box 457, Morriston, FL 32668. Phone: (352) 528-2255, Fax: (352) 528-0661; e-mail: censoredsci@mfi.net , contact Steve or Catie Frates. The mission of this non-profit, tax exempt ministry is to glorify God by "destroying speculations and every lofty thing raised up against the knowledge of God" (II Cor. 10:5) by offering the often censored scientific evidence that confirms the Biblical account of origins and history as described in Genesis 1-11. These folks are directed at serving teachers, homeschoolers, and youth groups offering seminars from small groups to convention levels as well as working with general audiences. They offer resources to assist people with continued personal investigation.
Christian Information Ministries (CIM) : Address: 2050 N. Collins Blvd. #100, Richardson, TX 75080, Phone: 972-690-1975; CompuServe: 74511,2456, E-mail: cim@fni.com ; Non profit group which will do custom research for a prearranged fee for those in various ministries, such as ministers, missionaries, and writers. Their web site has many technical papers and essays.
Christian Law Association : PO Box 4010; Seminole, FL 33775;(727) 399-8300 (phone); (727) 398-3907 (fax), contact: David Gibbs . "As the nation's oldest continuously existing ministry dedicated to religious liberty defence, CLA has served Bible-believing churches and Christians since 1969. If you are encountering legal difficulties for practicing the biblical faith, please contact our office... "
Concordia Publishing House - 3558 South Jefferson Avenue; St. Louis, MO 63118-3968; Customer Service: 1-800-325-3040.
Creation Education Materials- P. O. Box 182003 Arlington, TX 76096; contact Wayne Spencer : (817) 784-6549. Many astronomy related study and teaching aids written by Wayne Spencer, M.S. physics.
Creation Evidences Museum ; P.O Box 309 (F.M.205 at the Paluxy Bridge near Dinosaur Valley State Park), Glen Rose, TX 76043-0309; phone: (254)897-3200. This museum, directed by Dr.Carl Baugh, has a presentation on the six days of creation. On display are fossilized dinosaur eggs (one is twin yoked), the Burdick track (possibly a human footprint suggesting the coexistence of men and dinosaurs), and experiments on the effects of likely pre-flood conditions on the development and longevity of various species. There are also books and videos on sale, some dealing with the man-track issue. A product catalog is available. Various archeological excavations are held each year with public participation encouraged.
CREATION-EVOLUTION HEADLINES - Features: stories from science news outlets bearing on origins, Bible and science, evolution, and more: headlines and commentary, with links to sources, updated almost daily. Chain Link topical review. Includes free Baloney Detector!
Creation Illustrated - Bible-based Nature Publication: Creation Illustrated, P.O. Box 7955; Auburn, CA 95604; (800)360-2732, E-mail: ci@sharpe-ideas.com . Quarterly magazine includes a Christian/Creationist view of national parks, animals & birds, flowers, etc. with spiritual lessons, character building, and stress relief: "People call it the Christian National Geographic." Cost: $14.50 (US), Visa & MC accepted.
Creation Moments, Inc .; Box 260; Zimmerman, Minnesota 55398-0260; (612) 856-2552, (800) 422-4253, FAX (612) 856-2525. These folks sell books and videos , give seminars, and have a radio program. You can search their product catalog for books and videos.
Creation Outreach Order books and videos on-line.
Creation Research - This "all purpose" and international creation organization gives seminars, assists with homeschooling, sells audio and video tapes, gives lectures, conducts field trips, and distributes literature. They have offices in Australia , New Zealand, Canada, the United States, and the United Kingdom.
Creation Research Society ; P.O. Box 8263; St. Joseph, MO 64508-8263, USA; (816) 279-2626. This group sells books and publishes the quarterly journal Creation Research Society Quarterly (ISSN 0092-9166) which contains recent articles written by prominent creation scientists from all disciplines. The Society organizes an annual creationist conference. Reach them by e-mail .
Creation Resource Foundation , P.O. Box 570, El Dorado, CA 95623; (530) 626-4447 or (866) 225-5229. email: mail@creationresource.org. These folks sell books, videos, audio tapes, fossils and artifacts, and children's materials.

Creation Resource Library : contact: Ellen Myers, 1429 N. Holyoke; Wichita, KS 67208; (316) 683-3610. A creationist library with hundreds of books and videos which are lent on the honor system to anyone, anywhere. There is no charge for the service (except for return postage) but donations are welcome (please include cash when returning book/tape or make a check out to Ellen personally).
Creation Resources Trust : Mead Farm, Downhead, West Camel, Yeovil, Somerset,BA22 7RQ. by telephone or FAX on 01935 850569, or by E-Mail on 101775.137@compuserve.com
Creation Safaris: Escape to Reality -headed by David F. Coppedge , hiking, backpacking, road trips, field trips, star parties, films and lectures. Web features: news, calendar, teaching outlines, leader's guide, photogallery, online books, unique products
Creation Science Foundation (U.K.); PO Box 1427; Sevenhampton, Swindon; Wilts, SN6 7UF, England; Phone: (0793) 512-268.
Creation Science Foundation Ltd; PO Box 6302; Acacia Ridge D. C. QLD 4110, Australia; Phone: (07)273-7650.
Creation Science Lending Library . Part of the mininstry of Keciro Homeschool in Bay City, Texas.
Creation Social Science and Humanities Society (CSSHS) . The CSSHS is educational, and will promote and disseminate information on the implications of the Biblical creation model of origins for the social sciences and humanities, with emphasis on the development of these disciplines in accordance with the rapidly emerging and increasingly well established natural scientific models of Biblical creation. The also publish the CSSHS Quarterly Journal.
Creation Worldview Ministries , contact Dr.Grady McMurtry at 407-678-8234. They provide worldwide biblical and scientific seminars, college lectures, books & tapes concerning the truths of biblical foundations, especially Biblical ScientificCreationism.
Creationist Astronomy Expeditions in the Southwest : contact David Coppedge .
Creationist Colleges : Call AIG at (800)350-3232 ext. 410 and ask Vicki to send you an updated list.
Creator's World , one of several on-line bookstores featured at Paradise Gardens . Buy creationist books, videos, and software on their secure server.
CRI-ARTICLES (Christian Research Institute Articles List) Subscription Requests: send mail to majordomo@iclnet93.iclnet.org. In the message body, type "subscribe cri- articles your@address" Moderated: Yes (This is a read-only list.)
Eden Communications Videos and books. Dr. A.E.Wilder-Smith featured in ORIGINS video series. Call 1-800-332-2261 for a catalog.
ETC: Equipping & Training Christians : A Bible and Creation Based Ministry. The mission of Training ETC Ministries is to train and equip students, pastors and Bible study leaders to speak and witness with confidence and compassion about the subject of creation versus evolution using biblical and scientific evidences. Contact: Mike Riddle .
Foundations Ministries, P. O. Box 182038, Arlington, TX 76096, (817) 784-6549, Contact: Wayne Spencer, M.S. Physics-He is available as a speaker for churches, Christian Schools, etc.(E-Mail: w.spencer@ibm.net )
Geoscience Research Institute; Electronic mail: info@grisda.org ; 10970 Parkland Avenue; Loma Linda, CA 92350 USA; Telephone: (909) 558-4548; FAX: (909) 558-4314 . This group is dedicated to understanding geology from both Biblical and scientific perspectives. The Institute's facilities include office space, laboratories, computers for data analysis, and a 18,000-volume science library including 100 journal subscriptions. Five research scientists (Ph.D. holding) are employed by the Institute. They publish ORIGINS : a biannual scholarly journal that deals with the broad issues of Earth's past history; GEOSCIENCE REPORTS : a newsletter designed for the non-scientist and popular readership; CIENCIA DE LOS ORIGINES : a triannual Spanish publication covering the broad issues of origins.
GetEquipped.org , 3620 Patricia Lane;Gibsonia, PA 15044; e-mail: cee@getequipped.org . This website is an outreach of the Pittsburgh-North chapter of Citizens for Excellence in Education, which is based in Gibsonia, PA. Their site has information and resources that will help you protect and nurture the minds of your children in a society that is often hostile to a Christian world view. They have links to important educational sites where books, audiotapes, and videos can be ordered. They will equip you to make a positive impact on our society whether you're writing a newspaper editorial or conversing with an elected representative or school personnel.
Homeschool Discount Homepage : PO Box 2794, Stockbridge, GA 30281; Phone: (800) 474-8588 or (770) 474-5341(outside US); E-mail . These folks carry creationist books and videos and products (printed material and CDs) for astronomy, chemistry, biology, earth science, math, grammar, phonics, physics, reading, robotocs, spelling, writing, and geography.
ICR Publication Catalog Call 1-800-628-7840 to order books over the phone.
Institute for Creation Research (ICR) ; P.O Box 2667; El Cajon, CA 92021, USA; (619) 448-0900. Founded by Henry Morris, this group has some of the finest creation scientists today. They publish Acts and Facts and Impact ( issue number or subject index ), free periodicals which contain news on creation/evolution debates, radio broadcasts, and creationist articles. The institute has an accredited graduate school , a creationist museum, and a radio program . A course in creation science called Creation Online is available via the internet. The faculty have debated evolutionists on hundreds of university and college campuses nationwide, written dozens of books, and produced numerous videos. They lead annual tours of the Grand Canyon and expeditions to Mt. Saint Helens. Workshops and seminars are held continuously in churches around the country.
Intelligent Design Network, Inc. Telephone: 913-268-0852 ; FAX: 913-268-0852; Address: P.O. Box 14702, Shawnee Mission, Kansas 66285-4702; E-mail: IDnet@att.net . "Intelligent Design network, inc. is a member based nonprofit organization. IDnet was organized in 1999 in connection with the debate over the Kansas Science Education Standards adopted by the Kansas State Board of Education on August 11, 1999." Their mission is to promote evidence-based science education with regard to the origin of the universe and of life and its diversity, to enhance public awareness of the evidence of intelligent design in the universe and living systems.
Koinonia House Books, videos, and audio tapes primarily by Chuck Missler and Mark Eastman. Call 1-800-546-8731 for a catalog.
Leadership U-A Virtual University: On-line articles on creation/evolution topics and general apologetics. Good articles on intelligent design although some pieces are by progressive creationists and theistic evolutionists. Also deal with ethics, politics, social issues, etc.
MALACHI CREATION CENTER - located inside the Christian Corner Bookstore at 102 North Montezuma Street in Prescott, Arizona 86301. The store phone is 520-445-2355. All correspondence and orders should be sent to Bill Williams at: MALACHI BOOKS, 318 North Rush Street; Prescott, AZ 86301; voice: 520-445-0811; fax: 520-541-0878; email: bwilliams@computerlink.com . Will fill mail orders, no credit cards please. Carries almost 400 items.
Master Books /New Leaf Press ; P.O.Box 726; Green Forest, AR, 72638, USA; (800) 999-3777. These folks carry most creationist books, videos, and teaching aids. Free catalog available.
Mount St. Helens - Creation Information Center ; 4749 Spirit Lake Highway ; Silverlake, WA. 98645; Phone/Fax: 360-274-5737. Open most days from 9am - 7pm. Free admission, free literature.
Overflow Ministries : P.O. Box 123, Abilene, TX, 79604 915-672-8116, Contact: Tommy Walden, E-mail: Waldens@overflowministries.org, Phone: 915-672-8116. These folks teach creation seminars to families and use a variety of methods: scientific demonstrations, stage presentations, lectures with overhead and Powerpoint visuals, music, black light chalk art, ventriloquism, and a unique character by the name of R.O.D.N.I.E. Robot, a life sized mechanized robot who interacts with kids. See there website just for kids.
Strange Magazine and Bookshop : Offer many titles on topics such as dinosaurs living today and evidence of humans in precambrian rock. Not a Christian site.
TheCreationNetwork.Com "Presenting Scientific Evidences for A Biblical Creation"
The Revolution Against Evolution Bookstore : purchase on-line or by phone (1-800-237-6866).
World Magazine (800-951-6397) - A Christian publication covering all issues in society including the creation/evolution controversy.
Creation Links
ORDER THIS BOOK!