(41) The Spiritual Man SECTION TEN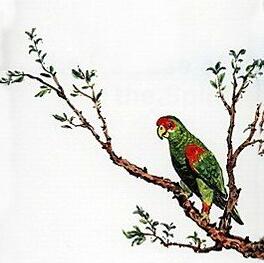 The Analysis of the Soul
Part 4. THE BODY
CHAPTER THREE
JESUS-THE LIFE OF OUR BODY
We have previously seen how our body is the temple of the Holy Spirit. We should pay particular attention to the fact that the apostle was very concerned for our body. Ordinarily we think that Christ's life is for our spirit and not for our body. But actually, after our spirit receives the Holy Spirit, God's salvation goes to our body also. If God intended for the Holy Spirit to dwell only in our spirit so that only the spirit would benefit, why did the apostle not say, "Your spirit is a temple of the Holy Spirit," rather than saying, "Your body is a temple of the Holy Spirit"? By now we should be clear that the fact of our body being the temple of the Holy Spirit is more than a special privilege; it is also an effective power. The indwelling of the Holy Spirit not only strengthens our inner man and enlightens the eyes of our heart, it also makes our body healthy.
We have also seen that the Holy Spirit gives life to our mortal body. He is not waiting until we die before He resurrects us; even today He is imparting life to our body. In the future He will resurrect our corrupted body, but today He gives life to our mortal body. The power of His life enters into every cell of our being and causes us to experience His life and power.
No longer do we believe that our body is a pitiful prison; rather, in it we see God's life. We are now going forth to experience the words, "It is no longer I who live, but it is Christ who lives in me." Christ is now the source of our life. He lives in us today as He lived in His body of flesh in those days. We should be more clear about these words: "I have come that they may have life and may have it abundantly." This abundant life supplies all the needs of our body. The apostle told Timothy to "lay hold on the eternal life" (1 Tim. 6:12). In this instance, however, Timothy did not need eternal life to be saved. Therefore, is not "eternal life" the life that is "really life" in verse 19? Does not the apostle mean that Timothy should experience eternal life in this age and that this life is powerful enough to overcome all the effects of death?
We are not ignorant of the fact that our body is a body of death. But we must know that we need life to swallow up the power of death. Within our body are two forces: death and life. On the one hand, there is the breaking down, and on the other hand, there is the replenishment by food and rest. The breaking down leads us close to death, while the supply of food and rest maintains our life. An oversupply makes the body produce an "excess" because the force of life is great; overexhaustion makes the body weak because the force of death is also great. It is best to keep the forces of life and death in balance. The weariness that a believer feels in his body is in many ways different from that of ordinary people. His exhaustion is not merely in the physical body. Since he walks with the Lord, bears the burdens of others, has compassion for his brothers, works for God, intercedes before God, fights against the power of darkness, and buffets his body, food and rest alone cannot replenish the loss of strength in his body. This is why many believers, who were very healthy before they were called to the work, feel weakened not long afterwards. Our contact with the spiritual realm and all of our spiritual life, work, and warfare are beyond what our physical body can bear. Our contact with sins, sinners, and evil spirits dries up our body's resources so that we become unable to meet many needs. Therefore, if a believer relies on only natural means to replenish his physical needs, he will not make it. We need Christ's life because this alone can satisfy our needs. We should realize that if we rely on material food, nutrition, and medicine, we are looking to the wrong source. Only the life of the Lord Jesus can meet all the needs of our spiritual life, work, and warfare. He alone can replenish the strength we need to fight against sins and Satan. Only when a believer really knows what spiritual warfare is and how to wrestle in spirit with the enemy, will he know the preciousness of the Lord Jesus as life to his physical body.
Every believer must see the reality of his union with the Lord. The Lord is the vine, and we are the branches. Just as the branches are in union with the vine, so are we in union with the Lord Jesus. Through their union with the vine, the branches receive the life flow. Does not our union with the Lord Jesus result in the same? If we limit this union to the spirit, our faith will not consent to such a restriction. Our Lord has called us to realize the practicality of our union with Him; He wants us to believe and receive His life flow into our spirit, soul, and body. If we are cut off from the Lord, we will lose not only peace in the spirit but also healing in the body. If our union with the Lord is continuous, His life will fill our spirit and also flow into our body. Unless we truly share in the life of the Lord Jesus, we will neither be healed nor obtain health. Today God is calling His children to have a deeper union with the Lord Jesus.
For this reason, we need to see that though these things transpire in the physical body, they are spiritual matters. Receiving God's healing and strengthening is not a physical experience but a spiritual experience, even though it occurs in the physical body. Such experiences are nothing less than the life of the Lord Jesus being expressed through our mortal body. Just as the life of the Lord Jesus resurrected our dead spirit in the past, it now enlivens our mortal body. God wants us to learn how to allow the resurrected, glorious, and ever-overcoming life of Christ to be manifested in every part of our being. He wants us to renew our strength from Him day by day and hour by hour. This is our real life. Even though our physical body is still animated by our soul-life, we should not live by it. Rather, we should depend on the life of God's Son which gives life to our members in a way that the soul-life cannot. We should pay attention to the word "life." All of our spiritual experiences come from this wonderful thing called "life" which richly enters into our being. God simply wants us to realize that Christ's life is our strength.
Matthew 4 shows us that God's word is life to our physical body: "Man shall not live on bread alone, but on every word that proceeds out through the mouth of God" (v. 4). This clearly points out that God's word can sustain our physical body. According to the natural way, man must live by bread; but when the word of God proceeds with its power, man can live by it as well. Here we see two ways of living: the supernatural and the natural. While God does not tell us not to eat, He wants us to know that His word can give us life that bread cannot. When bread cannot produce the effect that we expect, His word can give us the life that the bread fails to provide. Some live by bread, while others live by the word of God. The former sometimes fails, but the latter never changes.
God puts His life into His word. Just as He Himself is life, so also is His word. If we take His word as a teaching, creed, and moral standard, it will not have any power toward us. God's word should be digested by and united with us in the same way that bread is. Hungry saints realize that God's word is their food. When they receive it by faith, the word becomes their life. God said that His word can sustain our life. Therefore, when natural food fails, we can believe God according to His Word. We will then see that God is life not only to our spirit but also to our physical body. Today our failure to realize that there is a rich provision in God's Word (the Bible) for our physical body is a great loss. We limit God's promises to our spiritual life and forget about our physical body. But actually, the need of our physical body is no less than our spiritual needs.
THE EXPERIENCE OF THE SAINTS OF OLD
God never intends for His children to be weak and ill; His will is for them to be healthy and strong. He does not want His children to be afflicted with weakness until death. His Word says, "And as your days are, so shall your strength be" (Deut. 33:25). This refers to our body. If we live on this earth for even one more day, the strength that the Lord promises to our body will extend for one more day. God does not have the intention of giving us another day in our life without giving us the strength for that day. Because believers do not apply this precious promise by faith, their strength is far behind their days. God wants His children's strength to be the same as their days; therefore, He promises that He will be their strength. Hence, as God lives, so we will live, and so also will our strength last. Because of God's promise, every morning that we get up to find the break of day, we can say in faith that because God lives we will definitely have strength for the day, spiritual strength as well as physical.
It was very common for the saints of old to know God as their strength or to experience His strength being given to their physical body. We find this first in Abraham. "And not weakening in his faith, he considered his own body as already dead, being about a hundred years old, as well as the deadening of Sarah's womb" (Rom. 4:19). He begot Isaac because he believed in God. God's strength was expressed through a seemingly dead body. The matter of importance here is not the condition of our body but the strength of God in our body.
When we read about Moses, the Bible records, "And Moses was a hundred and twenty years old when he died; his eye was not dim, nor had his freshness left him" (Deut. 34:7). Clearly, the power of God's life was expressed in him.
The Bible also records the physical condition of Caleb. After the Israelites entered into Canaan, he said, "And Moses sware on that day, saying, Surely the land whereon thy feet have trodden shall be thine inheritance, and thy children's for ever, because thou hast wholly followed the Lord my God. And now, behold, the Lord hath kept me alive, as he said, these forty and five years, even since the Lord spake this word unto Moses, while the children of Israel wandered in the wilderness: and now, lo, I am this day fourscore and five years old. As yet I am as strong this day as I was in the day that Moses sent me: as my strength was then, even so is my strength now, for war, both to go out, and to come in" (Josh. 14:9-11). Caleb wholly followed God, and God became Caleb's strength according to His promise, so that even after forty-five years he had not lost any of his strength.
When we read Judges and see the strength of Samson, it becomes clear to us that the Holy Spirit can bestow great strength upon man's body. Although Samson did many immoral things and although the Holy Spirit may not necessarily give this great strength to every believer, one thing is certain: if we depend upon His indwelling, we will always obtain His strength to supply all of our daily needs.
By looking at some of David's songs in the Psalms, we can find that he received God's strength in his body: "I love You, O Jehovah, my strength...The God who girds me with strength/And makes my way perfect,/Who makes my feet like hinds' feet/And sets me on my high places,/Who teaches my hands to wage war/So that my arms may bend a bronze bow" (18:1, 32-34). "Jehovah is the strength of my life;/Whom shall I dread?" (27:1) "May Jehovah give strength to His people" (29:11). "Your God has commanded your strength...The God of Israel, He gives strength and power to the people" (68:28, 35). "Who satisfieth thy mouth with good things;/so that thy youth is renewed like the eagle's" (103:5).
Other psalms record how God was strength to His people. Psalm 73:26 says, "My flesh and my heart fails,/But God is the rock of my heart and my portion forever." Psalm 84:5 says, "Blessed is the man whose strength is in You," and 91:16 says, "With long life will I satisfy him,/and show him my salvation."
Elihu told Job about the punishment of God and its results: "He is chastened also with pain upon his bed,/and the multitude of his bones with strong pain:/so that his life abhorreth bread,/and his soul dainty meat./His flesh is consumed away, that it cannot be seen;/and his bones that were not seen stick out./Yea, his soul draweth near unto the grave,/and his life to the destroyers./If there be a messenger with him,/an interpreter, one among a thousand,/to show unto man his uprightness;/then he is gracious unto him, and saith,/Deliver him from going down to the pit:/I have found a ransom./His flesh shall be fresher than a child's:/he shall return to the days of his youth" (Job 33:19-25). This is how the life of God was expressed through a person who was at the gate of death.
The prophet Isaiah also testified to this matter: "God is now my salvation;/I will trust and not dread;/For Jah Jehovah is my strength and song,/And He has become my salvation" (12:2). "He gives power to the faint,/And to those who have no vigor He multiplies strength./Although youths will faint and become weary,/And young men shall collapse exhausted;/Yet those who wait on Jehovah will renew their strength;/They will mount up with wings like eagles;/They will run and will not faint;/They will walk and will not become weary" (40:29-31). All these verses clearly refer to the physical body. The strength of God shall come upon those who wait on Him so that they can be this kind of people.
When Daniel saw God's vision he said, "No strength was left in me, but my color turned deathly pale; and I retained no strength" (10:8). But God sent an angel to strengthen him. Daniel mentioned this and recorded, "Then the one who was in appearance like a man touched me again and strengthened me; and he said, Do not be afraid, man of preciousness. Peace to you. Be strong, yes, be strong. And when he spoke to me, I received strength and said, Speak, sir, for you have strengthened me" (vv. 18-19). Here we see most clearly that God can give strength to the human body.
God's children today should know that He is concerned for their physical body. God is the strength not only of our spirit but also of our physical body. In the Old Testament, grace was not manifested as much as it is today, yet the Old Testament saints experienced God as their physical strength. Can it be that the blessing we receive today does not match theirs? What we experience in our physical body should be the same as what they experienced. If we do not know the riches of God, we may think that He can only give us something spiritual. But if we have faith, we will not limit the life and strength of God only to the spirit and forget about the body.
One thing that we stress very much is that God's life not only heals our sicknesses but also keeps us healthy, apart from sickness. We have mentioned before that God heals our sicknesses. Now we are emphasizing that, as our strength, God enables us to overcome both sicknesses and weaknesses. God does not just heal us so that we may be healthy and live according to our natural life. Rather, He becomes life to our physical body so that our body may also live by Him and receive all the strength needed for His work. When the Israelites came out of Egypt, God said to them, "If thou wilt diligently hearken to the voice of the Lord thy God, and wilt do that which is right in his sight, and wilt give ear to his commandments, and keep all his statutes, I will put none of these diseases upon thee, which I have brought upon the Egyptians: for I am the Lord that healeth thee" (Exo. 15:26). Later this promise was wholly fulfilled: "There was not one feeble person among their tribes" (Psa. 105:37). May we know that God's healing is not just to heal us but also to keep sicknesses away and to preserve our strength and health. If we are perfectly submissive, not purposely against God's will in anything, and if we with a believing heart take God's life as the strength of our body, we will see that Jehovah still heals us.
Paul's EXPERIENCE
If we accept the biblical teaching that our body is a member of Christ, we also have to take the teaching that Christ's life flows inside of our body. The life of Christ flows from the Head to His Body, imparting life, vitality, and liveliness to it. Since our body is a member of that Body, it certainly follows that this life will flow into it. Yet this life is received only by faith. The amount of life we receive depends on the degree of faith we exercise in appropriating that life. From the Bible we have seen that the life of the Lord Jesus can be applied to and received by the believers' body, but this cannot be done without faith. Many believers may be astonished when they first hear such a teaching. But we must not understate the explicit teaching of the Bible. If we look into Paul's own experience, we will see the preciousness and reality of this matter.
In 2 Corinthians 12 the apostle Paul mentioned the condition of his body. He told us that he had a thorn in his flesh and that he entreated the Lord three times that it might depart from him. But the Lord said to him, "My grace is sufficient for you, for My power is perfected in weakness" (v. 9a). Therefore the apostle said, "Most gladly therefore I will rather boast in my weaknesses that the power of Christ might tabernacle over me...for when I am weak, then I am powerful" (vv. 9b-10). What was the thorn in the apostle's flesh? We can bypass this question for now since the Bible does not answer it. But one thing is certain: this thorn in the flesh had the effect of weakening his body. The original word for weakness refers to weakness in the body. The same word is used in Matthew 8:17. Even the Corinthians knew that the apostle's body was weak (2 Cor. 10:10). The apostle himself said that when he was first with them, he was in weakness (1 Cor. 2:3). This does not mean that the apostle was lacking in spiritual power, for both the first and the second Epistles sufficiently reveal that he was full of spiritual power. Moreover, the word "weakness" is the same word used to describe the physical weakness mentioned above. It is also used in two other passages to indicate the dying condition of the physical body.
Therefore, from these verses we can see the apostle Paul's physical condition. His original physical condition was very weak, but did he always stay weak? No. He tells us that the power of Christ rested upon him to make him strong. We should pay attention to the "principle of contrast." The thorn never left Paul, and neither did the weakness that came with the thorn; yet the power of Christ rested upon his weak body and enabled him to meet every need. The power of Christ was in contrast to the weakness of Paul. This power did not take away the thorn or remove the weakness, but it lived in Paul, dealing with everything that his weak body could not handle. This may be likened to a wick that burns with a flame but is not consumed because the lamp is full of oil. The wick is still very weak, but the oil supplies everything that the flame requires of it.
Here we see the principle of God's life being our body's strength. His life does not change the weak and mortal nature of our body; rather, it saturates the body with what it cannot provide. Therefore, according to his natural condition, Paul was the weakest, but according to the power he received from Christ, he was the strongest. The strength mentioned in this portion of the Bible specifically refers to the apostle's body. We know how the apostle Paul worked continually day and night, laboring mentally and physically, doing a work that even three or four strong men could not handle. If his weak body had not received the Holy Spirit's enlivening, how could it have borne so much burden? It is a definite fact that God gave strength to Paul's body.
How did God strengthen him? In 2 Corinthians 4 Paul mentioned the problem of his body. He said, "Always bearing about in the body the putting to death of Jesus that the life of Jesus also may be manifested in our body. For we who are alive are always being delivered unto death for Jesus' sake that the life of Jesus also may be manifested in our mortal flesh" (vv. 10-11). What attracts our attention the most is that even though verses 10 and 11 are seemingly repetitive, they actually are not. Verse 10 speaks of the life of Jesus being manifested in our body; whereas verse 11 speaks of the life of Jesus being manifested in our mortal flesh. Many people can express the life of Jesus in their body but do not take a step further to do so in their mortal flesh. The distinction between these two is very great. When they are sick, many believers show real obedience and endure much without murmuring or anxiety. They sense the presence of the Lord and manifest His virtues in their countenance, voice, and action. By the Holy Spirit they indeed manifest the life of Jesus in their body. Nevertheless, they do not know that the Lord Jesus can heal their sickness, nor have they heard that His life is also for their humble body. They never apply their faith to appropriate the Lord's healing of their body in the way that they did for the Lord's cleansing and enlivening of their dead spirit. As a result, they do not manifest the life of Jesus in their "mortal flesh." By the grace of the Lord they endure pain but do not receive healing. They have the experience of verse 10 but not of verse 11.
In this verse we see how God heals us and strengthens us by the life of the Lord Jesus. This is very crucial. When our mortal body is strengthened, the nature of this body is not changed to be immortal. The nature of the body stays the same; it is the life which supplies strength to the body that is changed. In the past we depended on our natural life as the source of our strength, but now we depend on the life of Christ for our supply. We can be strengthened to work because we have the resurrection life of Christ for our body's sustenance.
The apostle did not mean that having once lived by the Lord, he would never be weak again. Whenever the power of Christ did not rest upon him, he would be as weak as before. We may lose the manifestation of the life of the Lord Jesus in our body by way of carelessness, independence, or sin. Sometimes there may be no shortcomings in ourselves, but simply because we boldly attack the power of darkness, we face its assault on our body. At other times we may suffer constantly for the sake of the Body of Christ because of our deep experience with it. However, a man usually does not experience these last two unless he is very spiritual. One thing is certain: although we may be weak, God's will is that we would never be handicapped, fail in His work, or cause Him to suffer. The apostle Paul was often weak, but God's work was never weakened because of it. We recognize God's infinite authority, but we must not excuse ourselves of our responsibility.
Here we see that "the life of Jesus also may be manifested in our mortal flesh," is based upon "always being delivered unto death for Jesus' sake." In other words, we must deny our own life completely before the life of Jesus will be manifested in our body. In this we see the relationship between a spiritual, selfless living and a healthy body. God's life is for God. He manifests His life in our body for the sake of accomplishing His own work. He does not have the intention of giving us His life and strength so that we may work and live for ourselves. He does not give His life to our body so that we may waste His strength; nor does He supply strength for the accomplishment of our purpose. If we do not completely live for Him, He has no desire to give us this life. Here we see the reason that many seek healing and strength but never get them: they think that health and strength are something for them to enjoy. They seek God's life for their body in order that they may be more comfortable, happy, free, and less bound when taking any action. That is why they still remain in weakness and inability. God will never give us His life for our private use in order that we may live by our self-life and cause His purpose to continually suffer loss. God is now waiting for His children to come to their end before He will give them what they are seeking.
What is meant by "the putting to death of Jesus"? It is the life of the Lord Jesus which continually delivers the self unto death. The Lord's whole life was one of self-denial. Until death He never did anything by Himself; rather, He carried out God's work. The apostle tells us that he allowed the death of Jesus to work in his body so that the life of the Lord Jesus could also be manifest in his mortal flesh. Can we receive such a teaching? God is now waiting for those who are willing to accept the death of the Lord Jesus so that He may live in their body. Who is willing to obey God's will completely? Who will not initiate anything by himself? Who is willing to continually assault the power of darkness for God's sake? Who refuses to use his body for accomplishing anything for himself? This kind of person deserves to have the life of the Lord Jesus manifested in his flesh. If we pay attention to the aspect of death, God will take care of the aspect of life. When we consecrate our weakness to Him, He gives His strength to us.
NATURAL POWER AND THE LIFE OF JESUS
If we fully consecrate ourselves to God, we can believe that He has indeed prepared a body for us. We often think that it would have been great if we could have decided how our body was to be formed. Our greatest hope is that our body would be free from so many natural defects and that it would have greater resistance so that we could enjoy a longer life without pain and illness. But God did not consult us. He knew what we should have. We should not blame our forefathers for their mistakes and sins; neither should we doubt God's love and wisdom. Everything which concerns us was decided before the foundation of the world. God has His good intention in giving us a body that is prone to being limited by pain and illness. His purpose is not for us to forsake this body or consider it a burden; instead, He wants us to lay hold of a new body by the indwelling Holy Spirit. When He prepared our body for us, He knew all of its limitations and dangers, intending that we would seek a new body through our painful experiences, one which does not live by our natural strength but by the life of God. Thus we can exchange our weakness for His strength and realize that even though our body has not become new, the life by which it lives is already new.
The Lord loves to saturate our every nerve, blood vessel, and cell with His strength. He does not exchange our weak constitution for a strong one, nor does He simply impart a great amount of strength to us. He desires to be the life of our body so that we may live by Him every moment. Some may think that receiving the Lord Jesus as the life of our body means that God conducts a miracle to transfuse a great amount of strength into our body, with the result being that we will no longer suffer or become sick throughout our entire life. But this was not the apostle's experience; he said, "For we who are alive are always being delivered unto death for Jesus' sake that the life of Jesus also may be manifested in our mortal flesh." His flesh was always weak, but the life of the Lord Jesus continuously flowed into him. He lived by the life of the Lord moment by moment. To receive the Lord Jesus as life for our body requires continued dependence. In ourselves we cannot deal with the environment for one moment, but through our dependence on the Lord, He will give us the strength we need moment by moment.
This is what God meant when He spoke to Jeremiah: "But I will give your own life to you as spoil in all places where you may go" (Jer. 45:5). We do not feel safe at all in our natural strength; instead, we commit ourselves to the Lord's life for every breath. There is the most security in this because He lives forever. We do not have any reserve strength by which to act freely. Rather, every time we need strength, we must draw breath from the Lord. A moment's breath enables us a moment's living; nothing can be put in reserve. This is a life completely joined to and dependent upon the Lord. "I live because of the Father, so he who eats Me, he also shall live because of Me" (John 6:57). This is the secret of this life. If we were able to live independently of the life-giving Lord, would we not be led to follow ourselves and lose our heart of dependence? Would we not be like those of the world who waste their strength wantonly? God wants us to have continuous needs and continuous dependence. Just as manna could be gathered only once daily, so must our body live by God hourly.
In this way we do not limit our work by our natural strength, nor are we in perpetual anxiety over our body. If anything is God's will, we dare to obey even if it is risky according to man's wisdom. He is our strength; we should just wait for His commissioning. We ourselves have no strength to bear anything, but our eyes are upon Him. We have nothing to rely upon; we go on in victory only because of Him. We all are much too strong. We do not know how to stop trusting in our own strength or how to depend on Him without reservation. His strength can only be made manifest in our weakness. The more we have nothing to depend upon (referring to our attitude), the more His strength is manifested. Our strength can never co-work with the Lord. If we want to help God's strength with our own, the result will be nothing but failure and shame.
Since the Lord requires dependence on Him, this kind of experience should be not only for those who are naturally weak but also for those who are naturally strong. Some believers may think that they do not need to pursue this kind of experience until they begin to be weak, because their bodies are strong. This is a mistake; both our natural strength and natural weakness need God's life. Whatever we receive in the old creation is not satisfactory to God. If a believer has been deeply taught by God, he will lay aside his own strength to receive God's strength, even if his body is so strong that he seemingly has no need to seek for God's life. This does not mean that he exercises his will to choose to be weak; rather, it means that he does not believe in his strength, just as he does not believe in his ability. This kind of consecration saves him from boasting according to his fleshly strength—a common ill of the Lord's workers today. He dares not act beyond what the Lord has commanded. He is like those who are naturally weak, who without the Lord's strengthening dare not do anything. He dares not overwork, carelessly eat, or freely expose himself to danger as those who are naturally weak dare not do.
In this kind of life it is crucial for the "self" to be restricted by the Holy Spirit. Otherwise, one is destined to fail. Some believers would love to pursue this life, but they cannot completely stop their own work. They still disregard God's will and do things independently. As a result people may admire them for a short time, but the strength of their body will not sustain them for long. God's life is not the servant of our own will. He will not supply strength for us to do work He has not authorized. If we work apart from Him, we will see God's life leak away and find ourselves once again bearing the work with our own poor body. In order to live by God, we must not do anything freely according to our own will; we must begin a work only after we definitely know that it is God's will. If we are obedient we will see that His life is indeed for us; if not, He will never give us His strength in order for us to disobey Him.
THE BLESSINGS OF THIS LIFE
If we receive the life of the Lord Jesus as the life of our body, our body will be strengthened by the Lord, and our spiritual life will be prosperous because of Him as well.
According to knowledge, we realized long ago that our body is for the Lord; yet because of our self-will, the Lord has been hindered from saturating us. Now we commit everything into His hand. We accept whatever treatment He bestows upon us. We present our bodies a living sacrifice and no longer dominate our own life and future. We now truly understand what it means to present our body to the Lord. What once caused us anxiety cannot shake us anymore. Although the enemy still tempts us to think that this is very risky and self-abasing, we are no longer as fearful as before. We know that we belong to the Lord completely. Nothing that He does not know or allow will befall us. Whatever attack comes upon us only shows that He has a purpose and that He will protect us. Our body is no longer ours. All of its nerves, cells, and organs are committed to Him. We are no longer our own masters; hence, we no longer bear the responsibility. If the weather suddenly changes, it is His business. If insomnia occurs unexpectedly at night, it will not make us anxious. No matter how much Satan abruptly attacks us, we will always remember that God is fighting and not us. When we behave in this way, God can live His life through our body. Others may be uneasy, frustrated, worried, or they may anxiously try to find a remedy when placed in the same condition; but we calmly live by God through faith because we know that we are living not by nice food, good sleep, or proper climate, but by the life of God. Consequently, nothing threatens us.
Now that the believers know God is for their body, all the riches of God are ready for them to apply. Whenever there is an urgent need, God always has the supply; therefore, they rest because of God's provision. They do not ask for more than what God supplies; neither are they satisfied with less than what God has promised. Before God's hour comes, they never use their own strength to help Him. They look to the Father's care. Worldly people may be desperate and may run at such moments because of the suffering in their flesh, but a believer calmly looks to God's riches and timing because of his union with Him. He does not put his life in his own hands. What peace this is!
In this situation a believer glorifies God in all things. No matter what happens, he considers it an opportunity to manifest God's glory. He does not allow his own method to be employed while the praise that God deserves is forfeited. He sees the deliverance of God's operating power as his opportunity to praise Him.
The goal of the believers should not be merely to receive God's blessings. God Himself is more precious than all of His gifts. If healing does not magnify God Himself, the believer will not take healing. We are fallen already if we only covet God's protection and supply, or if we only call upon Him to escape from our trials. God as our life is not for us to have a heart of profit. A believer who really knows God does not seek healing, but God Himself. He does not want health if it does not glorify God or if it turns him away from God. He should always remember that he is gradually falling away if his goal is merely to seek God's gift rather than to care for God Himself. If a believer lives completely for God, he will not be desperate to ask for help, to pursue blessings, or to seek supply; instead, he will commit himself unconditionally into God's hands.